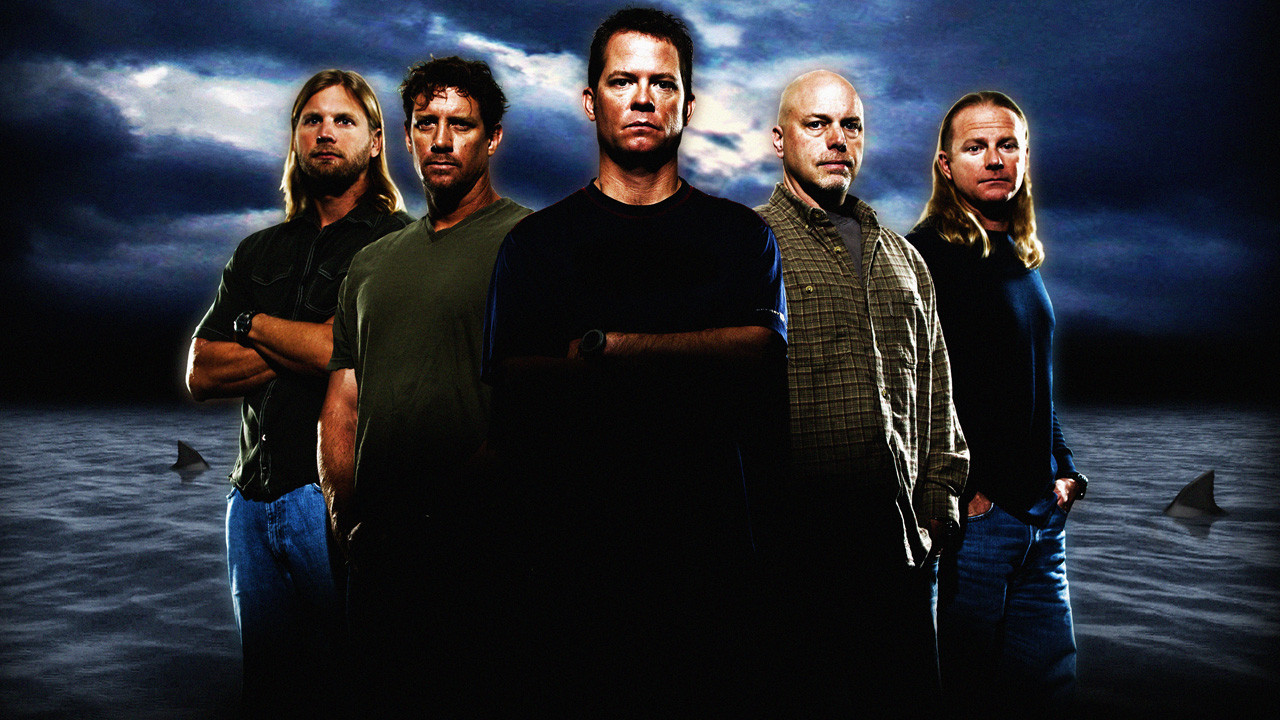 We've all met at least one of them, you know the sort,
that
guy, the guy who, if you have crabs, he has lobsters. For the divers amongst you, you will have definitely met one on a boat somewhere. He has all the best gear, makes sure to claim the spot nearest the stern so he is always first in the water, he has by far the loudest voice and makes sure it's heard, whilst regaling his stories of oneupmanship to the boat crew.
These guys are never more common than on shark diving boats.
Let's be honest, to the majority, shark diving is seen as a macho, adrenalin charged flirtation with death, where divers will claim to be "crazy," "insane" and "mad." You shouldn't try this though of course, it should be left to the "experts" like them, the guys with the big cojones who are challenging death and winning every time. Shark diving is a past time only for the most manly of men.
Unfortunately for this type of diver, I'm going to shatter that illusion because you might be surprised to hear that the people who really led the way in shark research, the people who brought conservation to the fore and who were diving in the open ocean with sharks before the risks had been properly explored, in order to further a fledgling conservation movement, were, in my opinion, women.
Women like
Dr Eugenie Clark
.
Dr Clark couldn't be more far removed from the current image television portrays of shark divers and that should always be to her credit. Dr Clark, or the "Shark Lady" as she is known, has been diving with sharks for decades, before it was considered something which could be done with minimal risk. Back then, it was considered madness to voluntarily enter the water with a shark yet this didn't deter the Shark Lady from learning more about sharks by getting up close and personal and writing about her experiences.
She was instrumental in studies to discover shark deterrents and became well known for her discovery of the Moses Sole in the Red Sea, which, when it had it's sides gently squeezed, omitted a milky fluid which was found to cause lockjaw in some shark species and seemed to have a distinctly unpleasant taste which the sharks would find thoroughly unpalatable.
She was the founding director of the Mote Marine Laboratory, pioneered the use of SCUBA Diving for research and despite having retired from teaching, still holds the title of Senior Research Scientist and Professor Emerita at the University of Maryland. Dr Eugenie Clark is a colossus in the shark world.
Women like
Valerie Taylor
.
I make no secret of my admiration for Valerie Taylor, nor should I. Valerie Taylor is to underwater film making and shark conservation what Sir Matt Busby is to Manchester United, Elvis is to Rock n Roll and what Cousteau is to SCUBA Diving itself. Valerie and husband Ron, are, in my opinion, solely responsible for the boom in underwater film making, in particular films focusing on sharks.
Ron was astute enough to appreciate the striking visual of a beautiful, seemingly vulnerable woman, in such close proximity to a large predatory shark but nobody should ever make the mistake of assuming Valerie is merely eye candy. Valerie's unending passion and compassion for sharks led to the Sand Tiger shark becoming the first protected shark species in Australia. She continues to fight against anti-shark nets, she and Ron were the first to film Great White sharks without the use of a cage, she has authored several books and has been recognised by the Australian government for her conservation work, receiving the Centenary Medal (Ron has been awarded the Order of Australia).
In the macho world of shark diving, Dr Clark and Valerie Taylor stand head and shoulders above their peers to me because of one thing. With them it's all about the sharks.
Valerie Taylor and Eugenie Clark are like the teachers at school you would keep referring to as "mum" by mistake. Their passionate and warm narration and storytelling still transfixes me to this day, it is clear they are deeply in love with the marine environment and all they want to do is share that with us, to teach us about a world many will never get to see for themselves, in the hope that it encourages people to care enough about its preservation.
The macho image serves only to benefit the few, usually the people involved in whichever publication, programme or film they are in at the time, and continues to perpetuate the myth that sharks are bloodthirsty killers. It's an exclusive club that only the few can enjoy, after all, the more people think it's tantamount to a death wish, the less competition there is for them right? Like I said, it's all about them.
So, here's to the female shark divers, the women who aim to inspire love and compassion for the oceans, the ones who show other female divers that you can enjoy encounters with sharks and that it has nothing to do with how much testosterone you have. Here's to Valerie Taylor, Dr Eugenie Clark, Lotte Hass, Stefanie Brendl, Lesley Rochat and all the other female divers out there showing the men how to deliver an inspirational and responsible shark conservation message with the focus on the sharks.
You can keep your "Shark Men," not enough is said of the women who are working towards a better future for our oceans but I for one, salute you all.
www.officetoocean.com
Facebook Group